1. Discover the Layered History of France
France overflows with cultural history and heritage. You can trace the footsteps of royalty and find antique houses built before the United States existed. The country has played a fascinating role in European and World history layered and explored from the Lascaux Caves to the palaces of the Loire Valley, epic cathedrals to opulent cemeteries, Roman ruins to former battlefields. Art, history, music, and food speak to the inherent spirit of France and the personality that has charmed visitors for centuries.
Best Places to Visit for Cultural History: Paris | Lyon | Bordeaux | Avignon | Dordogne | Loire Valley | Annecy
Best Time to Visit: April | May | June | September | October
2. Uncover France's Celebrated Flavors
France is not just a country of delicious food but a society of gastronomes who love traditional regional flavors. Bistros, bars, streetside cafes, and elegant restaurants add to the ambiance of a typical French city filled with the colors of macarons, the scent of fresh tarte tatin, or steaming bowls of bouillabaisse. The cuisine of France is not simply food but an entire culture that embodies preparation, quality seasonal ingredients, and a celebration of every dish as well as the surrounding company for one of the most authentic French experiences you can have.
Best Places to Visit for Food: Bordeaux | Lyon | Paris | Grenoble | Toulouse | Perpignan | Strasbourg
Best Time to Visit: April | May | June | September | October
3. Savor Incredible Wine
France's wine regions are an adventure in flavor and a discovery of how the smallest change in soil and climate can make a spectacular difference in flavor. French vines create some of the most celebrated wines in the world producing over 200 indigenous wine varieties. French wine is an entirely different world filled with fascinating discoveries and endless surprises taken from famous and inconspicuous wine regions crisscrossing the entire country.
Best Wine Regions to Visit: Loire Valley | Champagne | Bordeaux | Burgundy | Beaujolais | Côtes du Rhône
Best Time to Visit: May | June | September | October
4. Take to the Winding Routes
France takes a place on the grandstand for cycling with exceptional beauty and wide-open lanes on which to explore the countryside. Whether winding through the blossoming lavender fields or the prairies of the central regions, speeding through the sea breeze or taking the infamous 21 hairpins of the Alpe d'Huez branch of the Tour de France, the country is ideal for cyclists at any skill level revealing how cycling in France is not just an activity but a culture all of its own.
Best Places to Visit for Cycling: Burgundy | Alsace | Bordeaux | Dordogne | Provence | Normandy
Best Time to Visit: May | June | September | October
5. Uncover the Depths of Culture
France offers an immersion into exceptional art and ancient artifacts with over 1,200 museums. You can bask in galleries devoted to artistic styles, specific artists, wine cultivation, and life in an ancient civilization highlighting France's long arc of history and its centuries of colonial power. From the famous halls of the Louvre and Versailles to the preserved World-War-II ruins in Oradour-sur-Glane, museums in France represent wide and far-reaching depths of heritage with each providing a unique perspective on the culture and history of the nation.
Best Places to Visit for Museums: Paris | Strasbourg | Lyon | Toulouse | Nice | Bordeaux
Best Time to Visit: April | May | June | September | October
6. Discover Diverse Urban Scenery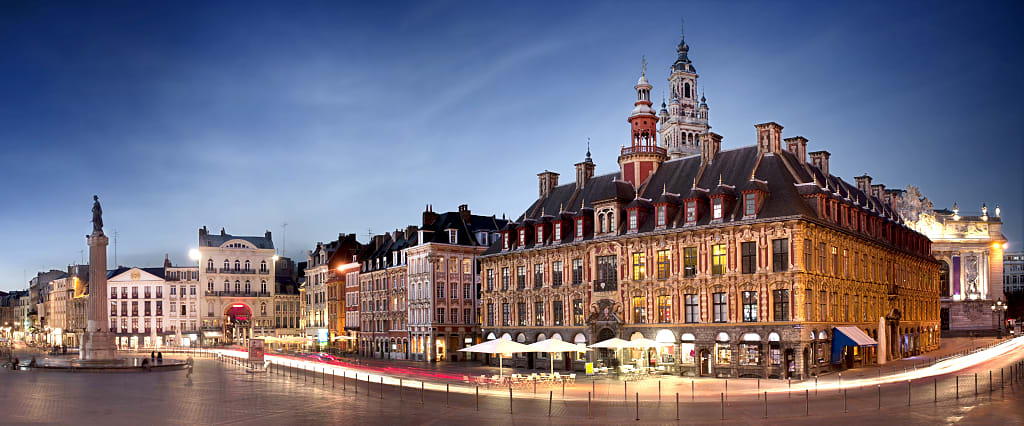 France is a country of diverse urban landscapes that feed distinctive local cultures. Brimming with fascinating architecture, unique artistry, changing flavors, and an endless sense of history, France is always a good idea. From the Flemish plains to the Mediterranean coast, the beaches of Normandy to the rigid alpine skyline, the wealth of cities adds to the simple joys of discovering France.
Best Cities to Visit: Lille | Nice | Toulouse | Annecy | Colmar | Aix-en-Provence | Lyon | Paris
Best Time to Visit: April | May | June | September | October
7. Experience the Cuisine from a New Perspective
French food is more of a lifestyle. Recognized for high food standards and traditions studied for generations, elaborate visions and precise presentation add to the indefinable model of French cuisine giving every bite bursts of mouthwatering flavor. Cooking classes across France introduce you to the essential elements of a French technique and the distinctive tastes of a given region for the ultimate personalized culinary experience.
Best Places to Visit for a Cooking Class: Normandy | Aix-en-Provence | Paris | Nice | Pays de La Loire | Cannes | Lyon
Best Time to Visit: April | May | June | September | October
8. Embrace the Various Styles and Tastes of French Cheeses
Cheese is not just a luscious treat but the embodiment of heritage and culture in France. With roughly 1,600 distinct types of French cheese, it is easy to get lost in the traditional flavors and production techniques, and luxurious culinary experiences scattered across the country. France celebrates its love affair with cheese with an entire course dedicated to the bespoke flavors and textures to enhance a typical meal. Complexity, taste, and unique personality not only defines the numerous cheeses in the country but also personifies France.
Best Places to Visit for Cheese: Chavignol | Époisses | Morbier | Meaux | Camembert | Paris | Normandy | Perigord
Best Time to Visit: April | May | June | September | October
9. Enjoy the Heritage and Traditions of Artisans
Artisans in France represent tradition brought into contemporary times, a reflection of the greater allure of the nation. Workshops and markets brim with a wide variety of artists showcasing their woven wicker and sculpted wood, hand-stitched threads and exclusive chocolates. Crafters celebrate their heritage with every new creation while turning the trade into an artform individual to France. Artisans buck global trends and instead pursue timeless passion in work intertwined with generational custom shaped by soulful human touch.
Best Places to Visit for Artisan Crafts: Champagne | Côte d'Azur | Lyon | Bourgogne | Provence | Mont Blanc
Best Time to Visit: April | May | June | September | October
10. Explore French Chic with Fashion and Elegance
Shopping in France is itself a timeless experience with no two people can duplicate. With countless designer stores and stylish boutiques pushing the boundaries of vintage aesthetics with modern ideals, French markets brimming with artisan jewelers and quiet villages showcasing historic materials, France consistently balances previous grace with present-day design. Shopping across the country is for the committed and the curious, reinforcing why France remains one of the world's most important fashion capitals.
Best Places to Visit for Shopping: Paris | Lyon | Cannes | Montpellier | Lille | Bordeaux | Reims
Best Time to Visit: April | May | June | September | October
More Travel Information & Tips
France's world-famous culture and layered history make it an immersive experience for any type of traveler whether looking for a romantic getaway or a family-friendly excursion. The delicious, impressive, and diversity of France provide you with fascinating surprises reachable by any number of transportation options. Look deeper into France's long arc of history and adventure with Zicasso's France's Travel Guide for helpful tips and information. If you want to plan a trip, you can speak to a France travel expert for free by filling out a Trip Request Form or by calling our team at 1-888-265-9707.