1. Paris
Paris is an icon of France with exceptional museums, classical bistros, stylish boutiques, and grand boulevards lined with monuments. With enticing pastries, a dynamic combination of Belle-Epoque and contemporary architecture, the pleasant banks of the Seine River, and neighborhoods that embody open-air galleries, Paris retains its international allure worthy of the endless love affair the world has with the majestic city as a whole.
Highlights: Louvre Museum | Eiffel Tower | d'Orsay Museum | Orangerie Museum | Arc de Triomphe | VersaillesRecommended Length of Stay: 2-3 days
Best Time to Visit: April | May | September | October
2. Normandy
Normandy abounds with some of the most significant monuments of the country located in a single region. You can explore the marvelous differences of impressive castles and picturesque towns, find seaside resorts and scenery spreading from dramatic coastal cliffs to sweeping prairies. Normandy is both idyllic and historic, with bucolic villages brimming with Old-World charm and beaches that played an essential part in World War II, the island hosting Mont Saint-Michel and a depiction of the Norman Conquest found in the Bayeux tapestry.
Highlights: Mont Saint-Michel | Notre-Dame de Rouen Cathedral | Bayeux Tapestry Museum | D-Day Beaches | Jumieges AbbeyRecommended Length of Stay: 2-3 days
Best Time to Visit: April | May | June | September | October
3. Loire Valley
The Loire Valley embraces and emboldens French splendor with the preserved architectural style and celebrated gourmet gastronomy. The elegant palaces and landscape immerse you quickly in the former frontier between France's north and south established in sumptuous cuisine and artistic creativity, outstanding wines, and sophisticated cities. Whether looking for signs of the Hundred Years' War or images of the Renaissance, lavish royals and legendary stories only add to the enticing allure of the Loire Valley.
Highlights: Château de Chambord | Place Plumereau | Notre-Dame de Chartres Cathedral | Bourges | Azay-le-Rideau | Orleans
Recommended Length of Stay: 2-3 days
Best Time to Visit: April | May | June | September | October
4. Burgundy
Burgundy conceals its remarkable monuments and attractions in the sleepy, unassuming countryside decorated with deep forests and verdant hills. Medieval villages and quiet towns emerge from the shadows of larger heritage cities like Dijon, combining two of France's greatest passions: food and wine. You can enjoy tranquil canals and scenic hot-air balloon rides, cycling routes through elegant vineyards, and hiking trails around the paradisiacal wilderness, which reveal the region's unique diversity and give way to hints of Roman and Celtic antiquity.
Highlights: Dijon | Châteauneuf | Beaune | Vézelay | Fontenay Abbey | Auxerre
Recommended Length of Stay: 1-2 days
Best Time to Visit: April | May | September | October
5. Bordeaux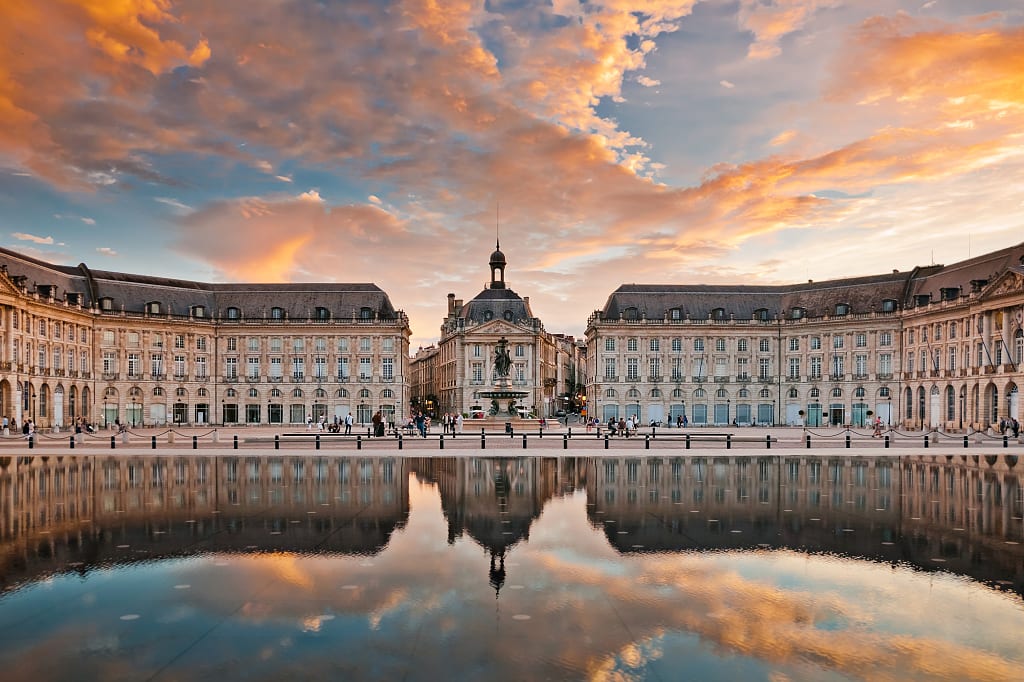 Bordeaux is a center of urban elegance and provincial charm wrapped into the grand landscapes of Southwest France. The city feels like an intoxicating blend of 18th-century architecture and a modern pace of life as artistic treasures meet tree-shaded boulevards. Palatial architecture rises out of the rich riverside while sun-soaked vineyards, marvelous festivals, and breathtaking cuisine place you in an elegant symmetry, unlike any other city in France.
Highlights: Saint Andrew Cathedral | Place de la Bourse | | La Cité du Vin | Le Grand Théâtre | Fine Arts MuseumRecommended Length of Stay: 2-3 days
Best Time to Visit: May | June | September | October | November
6. Aix-en-Provence
The rural pace of life meets the sunny lifestyle of Aix-en-Provence with tree-lined streets and charming squares, lively sidewalk cafes, and the specific joie de vivre for which France is famous. The city embodies a classic sophistication stemming from noble traditions but with a welcoming feeling of unpretentiousness. With an undeniable chic ambiance and polished Old-World terraces, Aix-en-Provence has charmed the likes of Cezanne and Picasso and continues to consistently seduce visitors from around the world.
Highlights: Old Town | Course Mirabeau | Quartier Mazarin | Saint Sauveur Cathedral | Granet MuseumRecommended Length of Stay: 2-3 days
Best Time to Visit: March | April | May | October | November
7. French Riviera
The French Riviera is the personification of French elegance and Mediterranean paradise. The deep azure water laps at the scenic strip of coastline, giving rise to the French name of the Cote d'Azur, embodying seaside glamor and endless energy. You can bask in the prestige of private beaches and five-star hotels, the sails of passing boats, and the elegant ambiance of grand boulevards. Living history, artistic legacies, fresh Mediterranean cuisine, and landscapes leading from olive groves to craggy cliffs enhance the immersive personalities of the French Riviera.
Highlights: Nice | Saint-Tropez | Monaco | Eze | Menton | Beaulieu-sur-MerRecommended Length of Stay: 3-4 days
Best Time to Visit: March | April | October | November
8. Lyon
Lyon is commanding and historic as it rises out of the Rhone and Saone Rivers. Visiting Lyon is like discovering a yet undiscovered French city, even though it is the second-largest city in the country. The cultural treasures date back to the Roman era, building layers of medieval streets and Renaissance houses. Old Town immerses you in a fairytale ambiance, and the historic quarters fill with the famous cuisine celebrated by gourmands across the globe. Distinctively sophisticated and completely indulgent, Lyon is a city of specialty and perfection.
Highlights: Old Town | Notre-Dame de Fourviere Basilica | Fine Arts Museum | Gallo-Roman Civilization Museum of Archeology | La Croix-RousseRecommended Length of Stay: 1-2 days
Best Time to Visit: April | May | September | October
9. Avignon
Avignon is a city of legacy and wonder. With soaring ecclesiastical architecture and squares shaded by serene trees, ramparts circling the historic center and popular festivals celebrating art and culture, Avignon easily blends the past with the present. Whether you want to sit at a cafe and watch the world pass by or wander through the opulent halls of the 14th-century Papal palace, the city personifies the beating heart of art de vivre, the quintessential art of living.
Highlights: Palais des Papes | Petit Palais Museum | Saint Benezet Bridge | Saint-Didier Church | Calvet MuseumRecommended Length of Stay: 1-2 days
Best Time to Visit: June | July | August | September
10. Alsace
Alsace is both remarkably French and yet wholly individual. Villages glow with candy-colored houses taken directly from a fairytale. The rolling countryside fills with vineyards, and centuries-old traditions preserve a more relaxed pace of life. Alsace is unspoiled, bucolic, and a storybook personified from narrow cobbled lanes to potted flowers lining windowsills, crowned by some of France's most mouthwatering and friendly culinary traditions.
Highlights: Colmar | Strasbourg | Riquewihr | Obernai | Kaysersberg | RibeauvilléRecommended Length of Stay: 2-3 days
Best Time to Visit: July | August | September
How many days is enough to see France?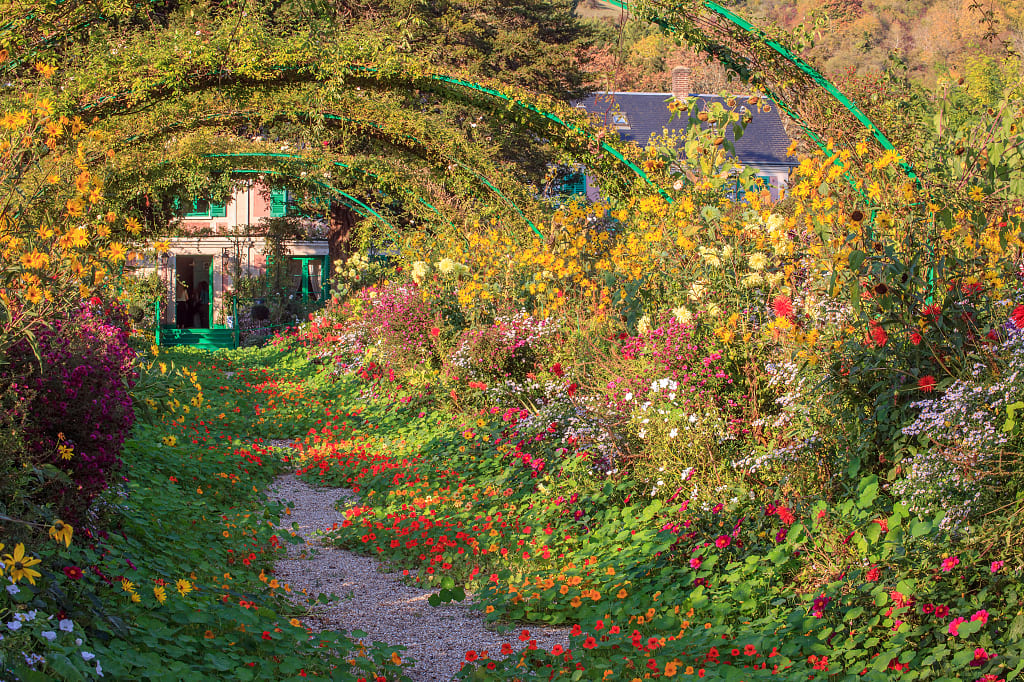 Two weeks is ideal for the perfect France trip, though an experienced travel specialist can work within any schedule constraints for a perfect trip. With two weeks to spend, you can divide your time between Paris, Normandy, Bordeaux, and the Loire Valley, or between Paris, Provence, and the French Riviera. With two weeks, you can slow down and enjoy the true French ambiance to celebrate the art de vivre like local.
More Travel Information & Tips
France is practically the manifestation of a must-see destination. Every region offers unique, enticing, and completely spellbinding things to do, like sipping wine at an antique vineyard or wandering the Louvre Museum galleries, finding a storybook village, or witnessing history woven into a tapestry. Find the experiences you crave with our France Travel Guide for helpful information on how you can explore the scenery, culture, traditions, and cuisine. If you would like to plan a trip, you can speak with a France travel specialist for free by filling out a Trip Request Form or by calling our team at 1-888-265-9707.