Best Time for Sightseeing
Best Months: April | May | June | September | October | November
France has four distinct seasons with noticeable shifting weather patterns and changes in the crowds that visit across the country, especially in popular places like Paris and the French Riviera. Spring and fall, specifically between April to June and September to November, are the best time to visit France. The changing seasons bring stunning green in the spring and layered colors in fall, a variety of fresh ingredients, and a remarkable showcase of regional cultural heritage across the country.
Best Time for Southern France
Best Months: June | July | September
There is no better time to visit the shores of the French Riviera than in the summer from June to early-September. The warmer the days, the more people flock to the South of France's coastline to enjoy the pleasant sea breeze, pristine views, luxurious marinas, and charming historical centers. The combination of warm weather and salty air helps make the gorgeous panoramas and beautiful architecture stand out above the azure waters of the Mediterranean Sea. Summer in the South of France is busy, only reiterating why people love the sand, sea, history, and heritage of the region.
Best Time for Wine Tasting
Best Months: January | February
Winter, specifically in January and February, is the best time for wine tasting in France because the winemakers have more time to visit with guests. Spending time on a vineyard is an entirely different experience when you spend time with the winemakers for an in-depth insight into the process, the history, the family connection, and the goals of each winemaker.
Best Time for Grape Harvesting
Best Months: September | October
The ritual of the grape harvest in France is best experienced in fall between September and October. The wine regions can turn into frenzied festivals across the more than 1,853,290 acres of vineyards as winemakers harvest nearly 3,000 different types of grapes. Visiting a vineyard during the harvest can be charming as the properties feel frenetic with energy. The harvest time can change depending on the region but mostly falls between September and early October.
Best Time for Food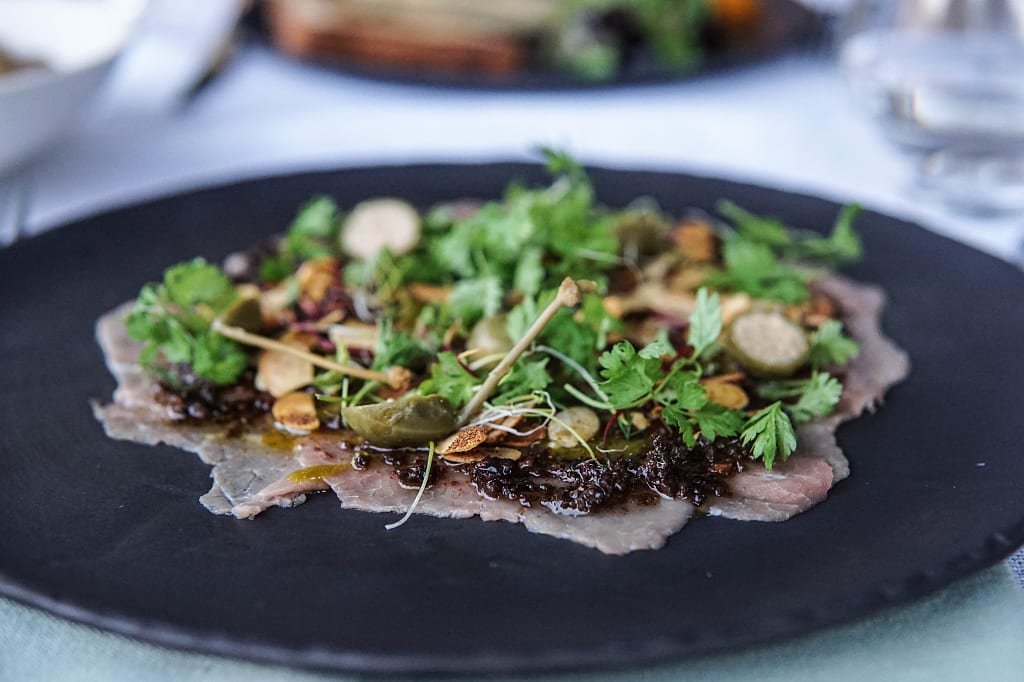 Best Months: September | October | November
Fall is the best time to experience the breadth of culinary history and heritage. While each season reveals something different about traditional French cuisine, fall often offers fresh and delicious ingredients around the harvest with the likes of plump grapes and wild mushrooms, wild game, and gourmet haute cuisine. Regional dishes showcase their specific flair found in the diversity of France's terrain from Burgundy to Lyon, Paris to Bordeaux, resulting in mouthwatering displays of classic dishes steeped in the flavors of fall.
Best Time for Gardens
Best Months: April | May | June | July
Mid-spring to early summer is the best time to visit the glorious gardens of France. The gardens reveal vast networks of color and manicured topiaries, regal fountains, and stunning flowers from April to July. The landscape and climate change the time of year at which the gardens blossom across France, especially from north to south and along the foothills of the Alps, but mainly the spring and early summer are when the gardens reach their height of beauty and activity.
Best Time for Hiking
Best Months: April | May | June | September | October | November
The spring and autumn are the best times of year to hike in France, specifically from April to June and September to November. Temperatures are cooler and more comfortable to manage across the country without the possible extremes of heat or cold that can happen in summer and winter. France has a surprisingly extensive network of trails available year-round for different activities. In the spring and fall, you can watch the landscape change colors with wildflowers or enjoy the coastline's warmth along the French Riviera. The mountains are best explored on either side of summer.
Best Time for Cycling
Best Months: April | May | June | September | October | November
Spring and fall are the best times for cycling in France, especially on either side of the Tour de France from April to June or September to November. Spring and fall have cooler weather than summer and warmer weather than winter for a more comfortable cycling experience across the diverse landscape. It is also wise to check the dates of the Tour de France, which can shut down roads and towns for a significant impact to your routes.
Best Time for Fashion
Best Months: January | August | September
Winter and summer are the best times for shopping in Paris, specifically in January and between August and early-September for both Paris Fashion Week and the fantastic sales that have become world-famous. Fashion Week takes place twice a year and celebrates new styles and coming seasonal perspectives celebrated worldwide. The sales in France are state-regulated and therefore occur once in summer and once in winter. Department stores, boutiques, and designer outlets offer fantastic deals on the previous season's styles to make way for new lines.
Best Time with Family Travel
Best Months: April | May | June | September
Spring and fall are the best times to visit France with your family, mainly from April to June and then in September. France is always a fantastic destination for kids of all ages, with year-round activity options abounding. You can take river or canal tours, explore historical catacombs, discover iconic history and art, or lounge on serene but stylish beaches. The spring and fall give you the most moderate and reliable weather making it much easier to travel with children for a fantastic adventure through time, culture, and dramatic scenery without the summer crowds.
Best Time for Couples
Best Months: April | May | June | September
France is an exceptional destination for couples in spring and fall, with April to June and September, setting a romantic veil across the entire country. Famous architecture, seductive cuisine, and marvelous history highlight the passion of the French with romance around every corner. The temperate weather and absent crowds of spring and fall give you much more of a romantic ambiance around the country to indulge in the spirit of art de vivre.
Spring and Summer Activities
Best Months: April | May | June | July
The spring and summer are lovely for visiting France, from April to June, giving you the best chances of great weather and small crowds around the country. With access to celebrated beaches and dramatic coastal cliffs, blossoming wildflowers, and glowing lavender fields, France is an idyllic place between spring and summer, giving you endless chances to discover Parisian elegance, elegant gardens, and vibrant azure waters.
Hiking | Cycling | Beaches | Wine Tasting | Market Tours | Garden Excursions
Fall and Winter Activities
Best Months: October | November | December | January
The fall and winter months in France can give you a new and exciting perspective on the culture, scenery, and possible action-packed excursions. France has luxurious ski resorts and soothing hot springs, enticing festivals, and world-famous fashion. The cool and comfortable weather in October and November leads to the colder months of December and January. The beaches and cities are practically empty of tourists and offer new adventures for you to enjoy.
Snowboarding | Skiing | Cycling | Hot Springs | Winter Festivals | Fashion Sales
More Travel Information & Tips
France's seasons experience rich colors, fresh ingredients, and alluring activities. Knowing what each season holds for different activities can help you narrow down where you should visit based on the experiences you want. Each season hosts great cultural immersions and beautiful scenery with plenty of things to do, like watching the Tour de France or walking the Way of Saint James. You can find further helpful information with our France Travel Guide. To plan a trip, you can speak with a France travel expert for free by filling out a Trip Request Form or by calling our team at 1-888-265-9707.